Kiwanis Club of Auburn
Welcome to Kiwanis Club of Auburn! We are a multi-generational, non-partisan, community-building organization. But mostly we're just an eclectic mix of individuals from various occupations and backgrounds who are passionate about making our community and the world a better place. We are devoted to serving the children in our local community and also children across the country and around the world through unique and innovative service projects and fundraising initiatives.
Kiwanis International | PNW Kiwanis | Green River Area (Div 32)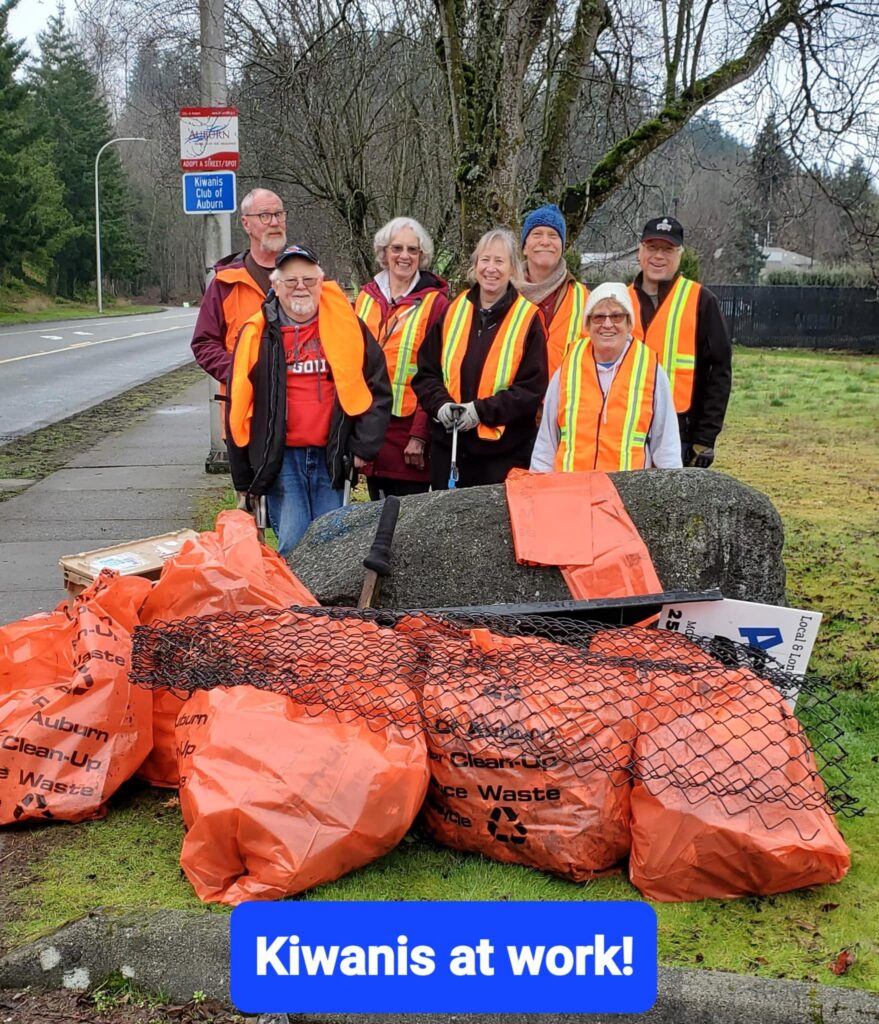 President's Corner
Kiwanis is an international organization of individuals working to improve the lives of our children and communities at the local level and globally through volunteering, numerous service projects and fundraising.
We are a diverse group of people who have come together to make a difference in the world and to build bridges that are strong, safe and welcoming for all to cross into a brighter future.
It is our passion for leaving our world a better place that has brought us together and for the fellowship and friendships we have discovered along the way. We invite you to come and check us out. We would love to have you as part of our family.
We meet every Wednesday at 12:00 pm at Rainbow Cafe. We also host a number of socials and service activities each month. Check our calendar and come out to a meeting or social, join us for a service activity or get in touch! We're always welcoming new members.
-Donna Foxley, Club President 2021-2023
Join Us
Interested in learning more? Please contact us, come to a meeting, or apply to join our Kiwanis club here.